Decisions about what to feed livestock are not always taken particularly seriously.
'The way that many farmers – and many other people besides – often talk about it is that you let your cow out to graze in the morning, and she goes off, collects some ticks, and comes home,' said Dai Harvey, Technical Director at US agribusiness and food company Land O' Lakes' non-profit associate Venture37, which works to strengthen local agriculture, help agribusiness create jobs and link farmers to markets
But animals' diets have a major impact on their productivity – such as the amount of meat or milk they produce. So, if farmers are to earn adequate livelihoods and make the best use of their land and resources, they need to think carefully about what's on their livestock's menu. However, many farmers in developing countries don't have access to comprehensive data to help inform these kinds of decisions.
That's where the International Livestock Research Institute (ILRI)'s Feed Assessment Tool (FEAST) comes in. FEAST was conceived by CGIAR scientists around a decade ago as a way to help farmers, the extension system, and NGOs to explore and define the specific challenges and opportunities for making better and more appropriate feed available for livestock, for each context in which it's applied.
'There was an obvious need to think about a more systematic way of coming up with livestock feed solutions, because what tended to happen was people could see that there was an issue with feed, but they had no idea about deciding how to intervene,' said Alan Duncan, a principal livestock scientist at ILRI.
'There was a series of solutions on the shelf and people would just pick them fairly randomly and apply them without really thinking through the needs of the local community, and whether they would really meet those needs in a practical way.'
Consolata Kavishe, a monitoring, evaluation and learning manager at Venture37, who is based in Tanzania and has extensive experience using the tool in the organisation's projects across the region, agreed.
'We used to come out to the field with one kind of intervention and apply it in all the sites,' she said. 'The tool now helps us to come up with interventions which are site-specific and also ensure these are taking account of household dynamics esp women's time.'
FEAST offers a systematic method to assess local feed resource availability and use. It has three main components: farmer diagnosis, a quantitative questionnaire, and data analysis. The farmer diagnosis usually takes the form of a participatory workshop, whereby structured conversations are facilitated with farmers and stakeholders to identify challenges and solutions, and develop action plans based on these. The data that is collected is also stored anonymously in a global database to help inform future applications of the tool.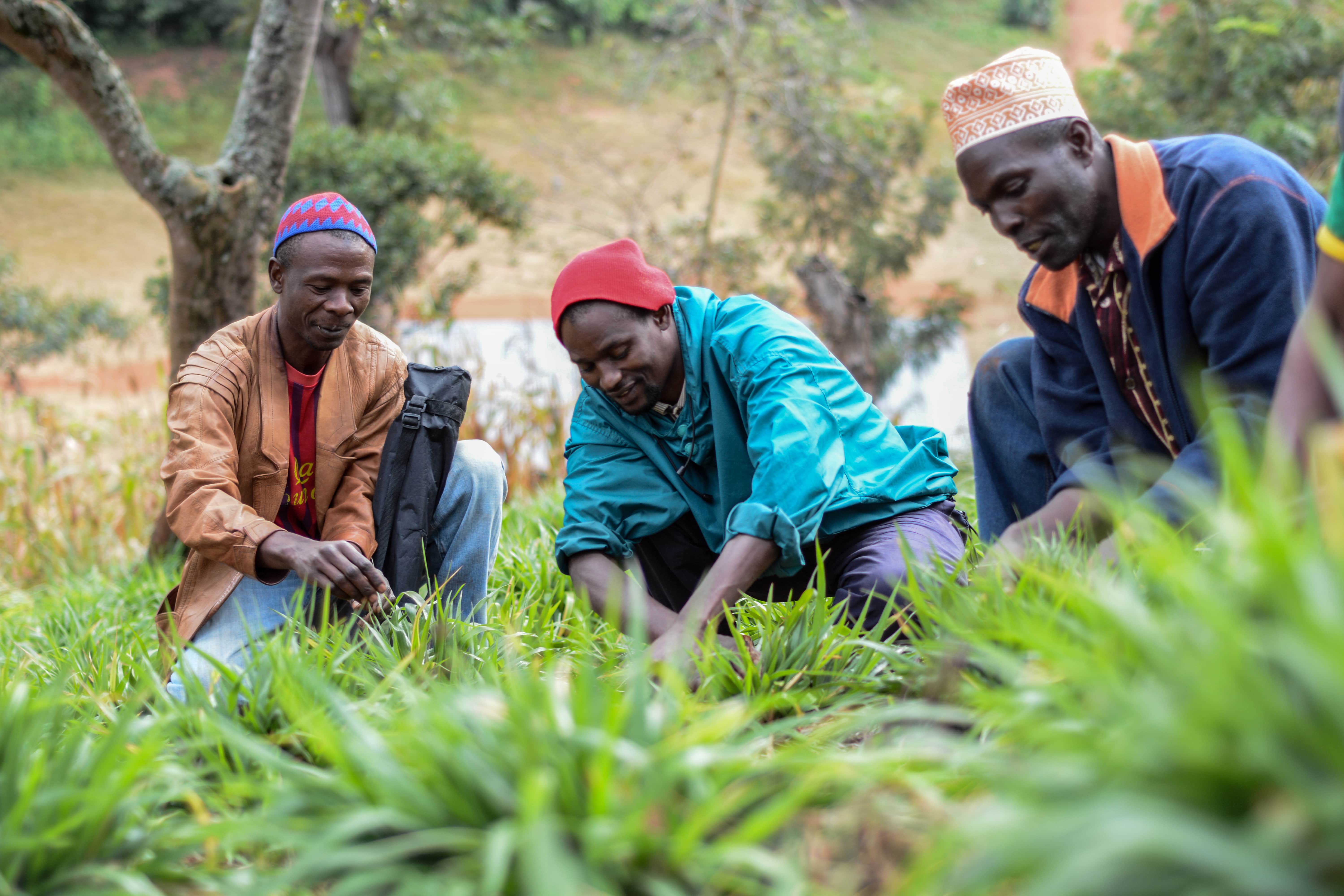 Jane Wamatu, a scientist at the International Centre for Agricultural Research in the Dry Areas (ICARDA) who used FEAST intensively during a stint working with farming communities in Ethiopia, said the tool's strength lies in its ability to quickly and effectively build knowledge on local farming contexts. 'You can gather a lot of information, understand what's going on and get an overall impression very fast,' she said.  
'It saves you a lot of time, because you can home in quite quickly on the types of feed options that are going to fit into a particular farming system,' agreed Harvey. 'It's very helpful to be able to see what's happening within a farm and what the shortfalls are – so you can check if there is too much or not enough energy and protein in the current feed, and what you can do to try to address that.'
That information can then be used as a jumping-off point to help farmers commercialise elements of production more successfully, and to prioritise productivity and efficiency on their lands, he said. "Unfortunately, there are a lot of animals that are kept as an asset without really looking at that productivity piece. Forage can be the most cost-effective way of making sure that farmers are able to improve their productivity, and the FEAST tool really helps us to start that conversation."
So far, the tool has been used in 22 countries across Africa, Asia and Latin America, and by a range of civil society, government and private sector organisations – including the Rwanda Dairy Development Programme; a German Corporation for International Cooperation (GIZ)-led programme in Zambia; and a USAID project, 'Feed the Future: Accelerating Value Chain Development for Smallholder Farmers and Pastoralists in Kenya', among others
Initially, groups wanting to use FEAST were trained in person, but as demand grew this proved unfeasible, so the ILRI team is now developing online learning materials to fill this gap. They are also working to build the capacity and coverage of a pool of 'master trainers' – development partners such as Venture37 who can support end-users on the ground without ILRI's involvement.  
G- FEAST helps Venture37 boost dairy production in Tanzania and Kenya
Land O'Lakes' non-profit arm Venture 37 has been using G- FEAST in Kenya and Tanzania to help dairy farmers in Tanzania and Kenya increase their milk production through better fodder choices.
In Tanzania, Venture37 is developing replicable models to transform the dairy industry with a view to expand across East Africa,  in collaboration with management consultants Bain & Company and as part of the Global Dairy Platform's Dairy Nourishes Africa (DNA) initiative.  There, FEAST was used specifically to support commercially-oriented farmers to access the appropriate feed inputs to sustainably increase their dairy production.
In Kenya, Venture37 applied G-FEAST as part of the Kenya Nourishing Prosperity Alliance (KNPA) programme, a collaborative initiative with Forage Genetics International and the International Livestock Research Institute that aims to empower women smallholder dairy farmers in the counties of Nakuru, Kericho, Kiambu, Uasin Gishu, Nyeri and Meru, and increase the availability and quality of milk in the market in Kenya.  
In both situations, FEAST helped the project staff to design site-specific feed intervention plans; facilitate farmers on how best to harvest and store forage  for future use depending on the availability throughout the year; and develop and promote site-specific feed conservation technologies such as hay and silage-making, and improvement of poor quality crop residues, said Consolata Kavishe, a monitoring, evaluation and learning manager at Venture37 who is based in Tanzania.
In Kenya, the G-FEAST tool also "helped the KNPA programme to design and conduct relevant training targeting specific gendered groups and develop interventions that could be easily adopted by either women, men or both," added Kavishe.
A gendered lens
Several years after FEAST was launched, the team realised that the tool needed to be able to bring gender into its analyses more explicitly. 'As gender issues started becoming more prominent in livestock research, we realized that the tool at that time was actually gender blind,' said Ben Lukuyu, a senior scientist at ILRI who is based in Uganda. 'It didn't really take into account gendered issues in livestock care and feed development, or collect gender disaggregated data.'
That's important, because in many parts of the world, the division of labour in livestock care is highly gendered. 'Women are often heavily involved in the feeding of livestock, and so if you're going to suggest a new way of doing that, it's critical to consider the implications for women in terms of things like benefits and labor inputs,' said Duncan.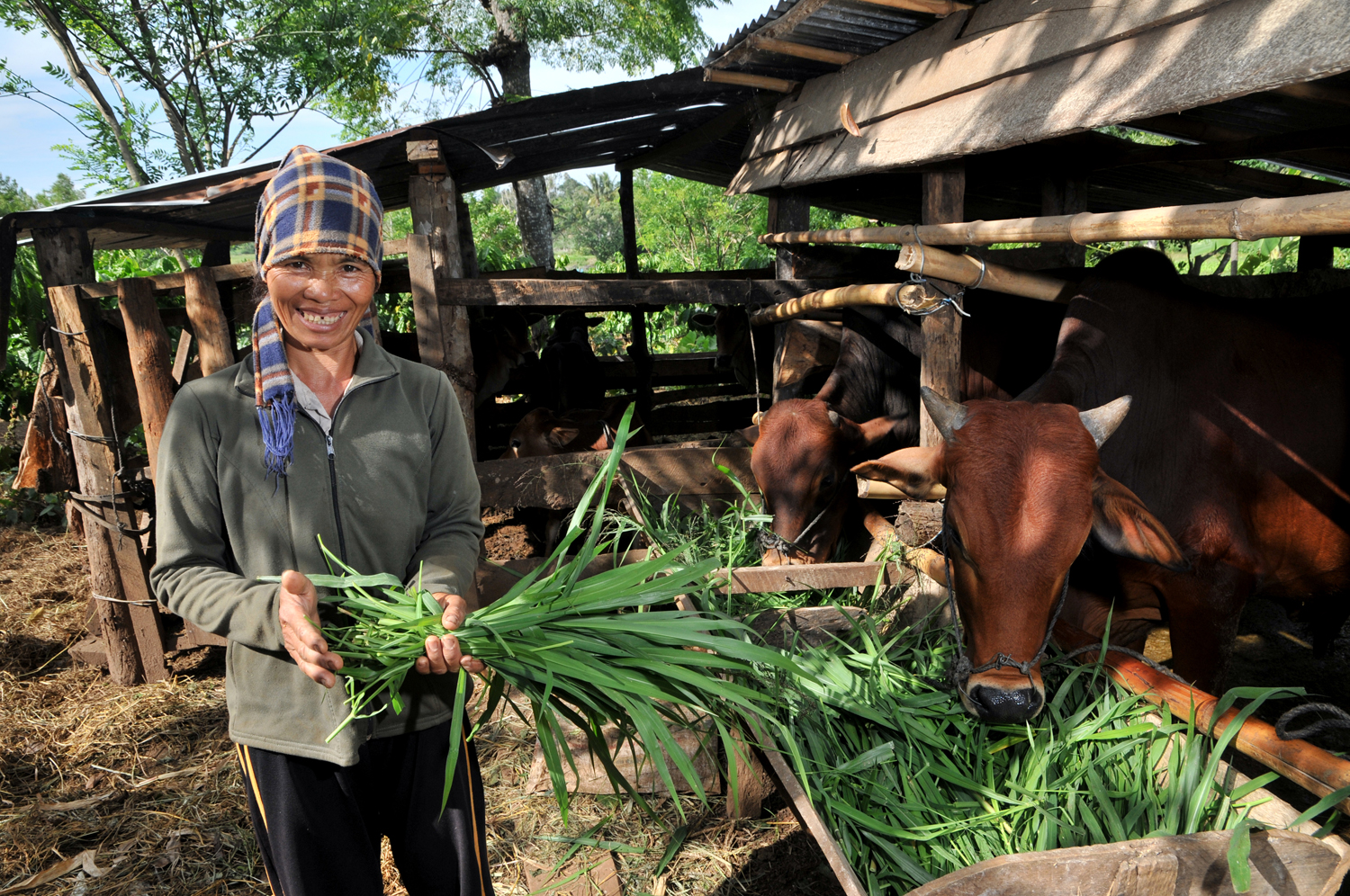 So, the team collaborated with gender experts from ILRI, ICARDA and the KIT Royal Tropical Institute to develop a gender-conscious version of the tool, which was dubbed 'G-FEAST'.
Kavishe said she appreciated the specificity of the G-FEAST version. 'It goes into a lot more detail about who does which activities, and how many hours they devote to these every day or week, so it really helps us to come up with the right interventions for both men and women.'
For Wamatu, the tool 'brings out [gendered] differences, and helps me to target better and take note of any insufficiently-explored gaps.' However, in some contexts, she has found it challenging to translate the engendered information into practical gender responsive interventions.
'When you're targeting, you have to be careful not to interfere with cultural norms, domestic issues or existing gender relations,' she said. 'In such cases, I seek further guidance in interpretation from gender experts, because G-FEAST largely offers a fantastic entry point into a community.'
Gaps, challenges, and prospects
Duncan reflected that some challenges remain for the analysis and application phases of the FEAST process more generally. 'There is a bit of a gap at the later stages: you collect all this data, you talk to farmers, but then the actual process of sifting through that data and using that to inform interventions – thinking 'well, what does that really mean in terms of the best way to intervene; what are the livestock solutions that you could apply based on what we understand about the system?' – is often something that still requires some outside expertise,' he said. 'So we still need to tighten that side of things up and we're piloting some new ideas in Rwanda at the moment.'
Kavishe noted some gaps in the range of feed sources that the system recognises. While there is the option for end users to programme these into the tool themselves, doing so requires 'very technical information, such as specific energy and protein values, which many people using the tool will not have access to,' she said. She also observed that the information-gathering process – which consists of around two and a half hours of discussion, as well as individual interviews – is rather lengthy, and participants' energy and focus tends to wane partway through, so some streamlining or restructuring could be helpful to this end.
Harvey, meanwhile, shared his hopes that the tool might be able to integrate soil analysis in future, as this 'gives you an indication of what you might be able to expect in terms of forage production – and of how to get the best out of it in those particular conditions.'
Looking to the future, FEAST's developers are hopeful that the tool will be used more widely. 'We'd like to see it applied independently of us. And that's gradually beginning to happen,' said Duncan. Building the capacity and pool of master trainers across countries, communities and institutions will be important to achieving this end, said Lukuyu, as will publicising the tool and its potential more broadly.
There are also opportunities for larger-scale analysis of appropriate feed solutions across landscapes and regions. While FEAST has so far been applied mostly at the farmer and community level, 'the logic underlying the tool has helped us really to think through this appropriateness of feed solutions at much broader scales,' said Duncan.
'So we're beginning to do that through developing what we call 'feed suitability maps', where we take a series of livestock feed options and then we map where those might work based on the local conditions. This could really make a difference at broader scale.'
--
Learn more: FEED Assessment tool program page