Currently, a large share of animal-source foods in lower-income countries is produced in smallholder systems. For these systems to successfully intensify to feed growing populations, they need to adopt innovations at a large scale and be sure to properly address critical sustainability issues – social, environmental, economic, etc. This requires access not only to existing technologies but also to innovation from research appropriate to their context and the changing environment. The private sector—from multinationals to local informal enterprises—is usually well-placed to deliver and take such innovation to scale.
While the private sector is a key driver in promoting the uptake of innovation in livestock sectors across the developing world, researchers also give priority to the sustainability dimensions in these livestock systems, guarding against purely short-term and profit-driven investments that don't sufficiently benefit public and societal goods or have undesirable human or planetary consequences.
Need for successful research-business partnerships
Achieving win-win sustainable intensification of livestock systems is most likely to happen when researchers and the private sector collaborate closely to promote and scale sustainable research innovations. This is well-recognized, often tried, and hard to do.
The key opportunity is to link research 'public goods' to private sector companies and business that normally focus on delivering 'private goods' to their customers. This is neither easy nor obvious—especially since by definition a public good benefits society more than the individual, e.g. the promotion of environmental sustainability.
At the recent 9th Multi-Stakeholder Partnership Meeting of the Global Agenda on Sustainable Livestock, the CGIAR Research Program on Livestock and ILRI convened experts and practitioners from research and the private sector to identify the critical factors underpinning successful research-private sector collaboration and what actions and incentives are needed to motivate both sides to join forces.
The short session comprised a scene-setting presentation, several 'lightning talks' designed to showcase concrete lessons of specific interventions, and audience/panelist commentary to identify useful practices for investors and implementers to take on.
The rich exchange of ideas and real-life examples were a testament to the progress that has been made in the last decade to engage private sector actors, who, according to Antonio Rota, IFAD's Lead Technical Specialist in livestock development, are increasingly interested in partnering with the development sector. The same can be said of researchers and scientists. In the past, attempts to work with the private sector were focused on the discovery end of the research spectrum, often seeking to leverage private sector intellectual property (IP), such as an adjuvant for vaccine development. More emphasis is now given to working with the private sector to deliver and scale out research products, which is leading to some successes.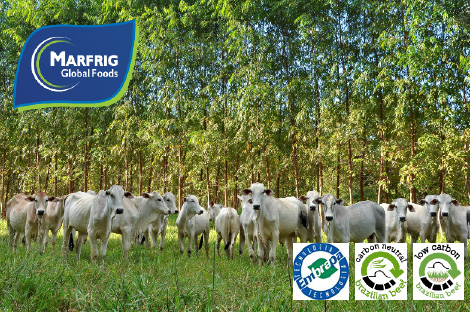 Cases – what works and why?
Fabiana Villa Alves of EMBRAPA provided an example of the collaboration between the Brazilian agricultural research corporation and Marfrig, a Brazilian beef processing giant. The partnership agreement involves the Carbon Neutral Brazilian Beef (CCN) and Low Carbon Brazilian Beef (CBC) production concepts. The seals protocol were developed by EMBRAPA and licensed the use of the commercial brand to Marfrig. The fruits of this partnership were largely due to mutual trust as well as EMBRAPA's technological know-how, its commitment to animal welfare and the reduction of Marfrig's greenhouse gas emissions.
Martin Barasa, regional program head for Africa at Vétérinaires sans Frontìeres (VSF) Germany, provided a practitioner perspective, drawing insights and lessons from two projects to improve the delivery of livestock vaccines in South Sudan. Both cases were of technologically sound innovations delivered with local service providers and other support. Getting the costs and prices right for the innovations proved to be critical to their widespread adoption.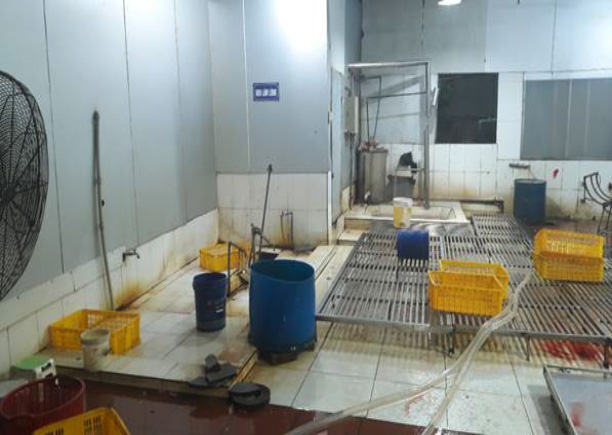 Delia Grace Randolph of the International Livestock Research Institute (ILRI) demonstrated the importance of incentives when convincing the private sector to adopt new technologies. In a study in Vietnam, it was found that using grills in pig slaughterhouses to keep carcasses off the floor greatly reduced the incidence of food borne diseases. Safer pork for consumers did not, however, provide compelling enough motivation for adoption. When a pork supplier was awarded the contract to provide safe pork to the cafeterias of a major company, it finally invested in the grills, paving the way for other companies to do the same.
John Ellenberger, Senior Vice President at Land 'O Lakes explained how Purina Mills – a major animal feed company – joins its own research up with university researchers, combining their basic research with its own local know-how to develop products for developing country markets. The product delivery model is based on a good match to the local markets, particularly keeping product costs affordable and making returns for farmers from the product outweigh its costs. He emphasized the educational support provided to customers; also the weaknesses in public sector extension and wider infrastructure (markets, water, energy) that hold back uptake.
Finally, Sam Thevasagayam from the Bill and Melinda Gates Foundation (BMGF) explained how his part of the Foundation partners and invests in both public and private sectors to achieve inclusive agriculture transformation and economic growth of poor people who depend on animal agriculture. Investments in public sector research focus on problems that cannot be fully justified based on return on investment calculations, while private sector investments are in areas that address customer facing aspects and deliver solutions. What is critical, says Thevasagayam, is to connect and align the objectives of the producer, private sector and public sector for sustainability. His two cases pointed to the importance of incentives aligned across all stakeholders, bringing together the 'most suitable' partners, fully anticipating market realities, and keeping the end in mind right from the start.
Lessons, insights and advice
Speakers were asked to identify a few key 'gems' of advice for investors and implementors to apply; participants discussed these and added some of their own.
For investors:
Align product development to critical technological need gaps for viable and sustainable solutions and design a fair user price to attract and sustain demand.
Look for reliable partners and believe in them!
Seek ways to make research less supply driven.
Be clear about development efforts vs humanitarian efforts (solve vs help).
Put the partner who is critical to sustain the desired outcome in the driver's seat.
Incentives are central.
For implementors:
Conduct comprehensive cost-benefit analysis to demonstrate clear and tangible benefits of products to potential users to establish sustainable demand.
Choose a product/ program that has a strong and compelling 'story' to tell.
It is not enough for interventions to be effective, low cost and acceptable.
Start with the end in mind.
Don't try to do everything. Stick to your expertise, bring the best of you and connect with others who are best at delivering what is needed.
Synthesis and ways forward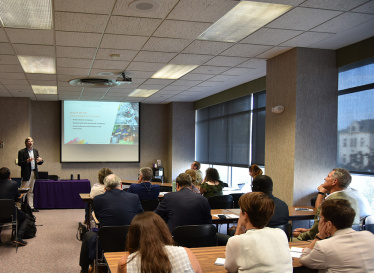 Finally, members of an 'investor panel' (consisting of representatives from IFAD, the World Bank, Bill & Melinda Gates Foundation and USAID) commenting on the presentations and discussions described alignment of objectives with clear return on investment – or incentives – as some of the critical success factors when engaging with the private sector.
Identifying demand through engagement with markets and consumers were also considered key to ensuring viable products are developed.
The investors tended to agree that while research in lower- and middle-income countries offers viable routes to develop new innovations and technologies, the issue of public versus private goods–the IP that would normally provide a business with a competitive advantage–continues to pose a challenge.
One participant argued that often researchers and private sector actors forget that they speak different languages, making it easy to misunderstand and dismiss one another. In her session wrap up, ILRI assistant director general Shirley Tarawali described good communication as essential, together with the recommendation that partners play to their strengths and take a long view of the process. This was supported by Donald Moore of the Global Dairy Platform, who urged participants not to underestimate the impact of communication in building trust and relationships, especially since research objectives are often not clear to private sector actors.
The biggest challenge, said Thomas Randolph, co-chair of the session and director of the CGIAR Research Program on Livestock (Livestock CRP), will always be figuring out how to create good enough incentives for the private sector to take up and promote research products, especially when many of those products may not translate immediately into obvious financial benefits for users, i.e. climate smart practices and thus viable markets for companies.
The solutions are still out there. "In my various conversations," continues Randolph, "everyone – research, private sector, donors – all see GASL as a unique 'space' where public and private sector can have open and frank dialogue. We should be looking for more opportunities to capitalize on that opportunity."
See presentations from the session:
—
With contributions from Peter Ballantyne.
This work was conducted as part of the CGIAR Research Program on Livestock and is supported by contributors to the CGIAR Trust Fund. CGIAR is a global research partnership for a food-secure future. Its science is carried out by 15 Research Centers in close collaboration with hundreds of partners across the globe. www.cgiar.org