The CGIAR Research Program on Livestock in Tanzania aims to catalyze uptake of dairy technology packages through institutional approaches that involve inclusive agribusiness models for improved livelihoods of smallholders and environmental sustainability.
How are we doing this?
The project is adopting a market systems approach that goes beyond the traditional value chain model by emphasizing inclusive value chain upgrade options for economic growth. Expanded access to basic services are essential for developing competitive and inclusive economies. 
Proposed outcomes
Smallholder women and men farmers have reliable and consistent access to quality inputs and services that enable them to efficiently achieve high milk productivity. Smallholder men and women farmers have access to an inclusive, reliable, well-coordinated, and efficient dairy products marketing arrangements with resultant improvement in household income and livelihoods. Poor consumers have improved access to quality, safe, and nutritious dairy products at affordable prices, reflected by an increase in their per capita consumption of safe dairy products.
Did you know?
Tanzania has the third largest livestock population in Africa, with about 30 million cattle. Dairy contributes only 1.5% to the country's GDP, presenting an enormous opportunity for growth.
---
Tanzania is one of four priority countries that serve as the laboratory to demonstrate how technological and institutional innovations can be integrated into real life interventions. The other countries are Ethiopia, Uganda and Vietnam.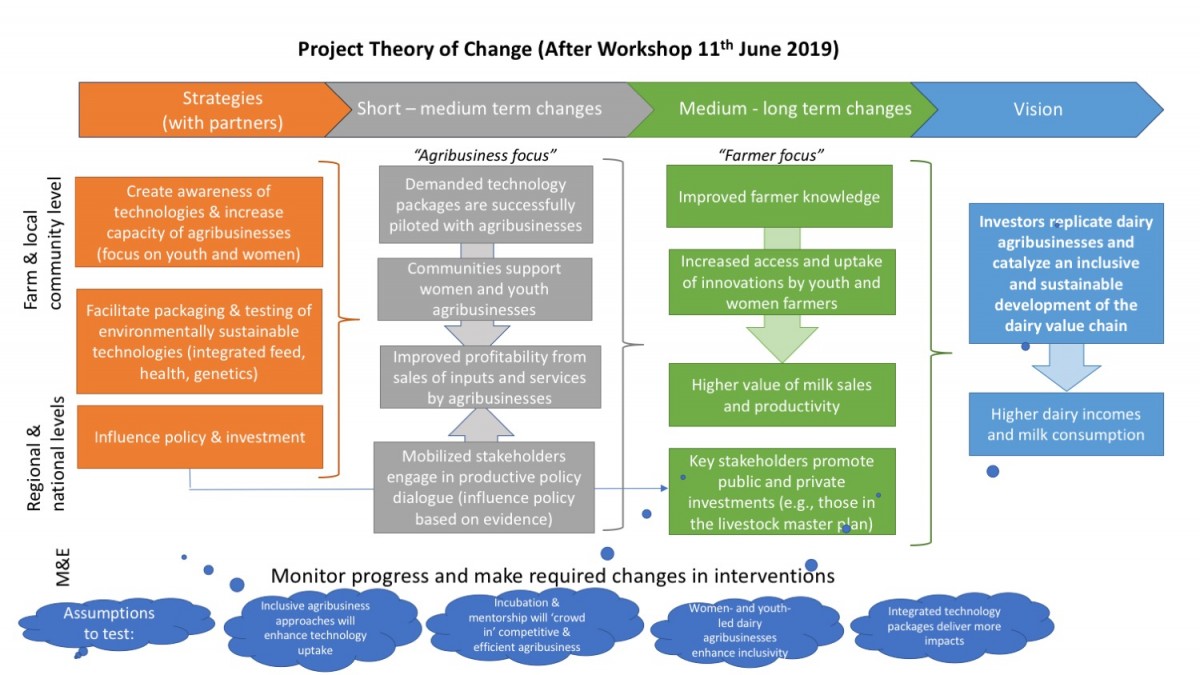 ​
Learn more: